Oberfränkisches Atari Meeting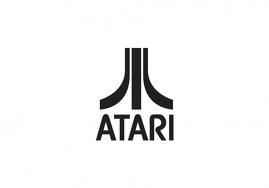 95213 Münchberg, Kirchenlamitzer Str. 86, Vereinsheim KZV
---
Das 16. Oberfränkische Atari Meeting findet vom 25. - 27. September 2020 statt (Freitag Abend bis Sonntag Mittag)
SCROLL DOWN FOR ENGLISH VERSION
Cometball - 2018 game for the Atari Falcon 030
Endless Summer Surfing - new game for the Atari Falcon 030
Webshop for Atari and retro stuff
Das Oberfränkische Atari Meeting ist ein jährliches Treffen von Atari Freunden um Erfahrungen, Hard- und Software auszutauschen und einfach nur Spass zu haben.
Alle Atari Konsolen (8-64 Bit), Computer (800-CT60,Firebee,etc.) und Fans sind herzlich willkommen!
Erwartet werden jedes Jahr nicht nur Atarianer aus Deutschland, sondern auch aus den angrenzenden europäischen Ländern.
Das Treffen geht über ein ganzes Wochenende (zu Beginn war es ein eintägiges Event), wobei es lediglich Samstags ein offizielles Programm gibt. In der Regel werden Vorträge über Atari Soft- und Hardware stattfinden, Spiele vom 2600 VCS bis hin zum Atari Jaguar über eine Videoprojektion auf Leinwand gespielt und Midi Maze Sessions dürfen natürlich auch nicht fehlen. In der Vergangenheit konnte man auch schon auf dem Falcon, dem Lynx und dem Jaguar im Netztwerk spielen.
Selbstverständlich kann jeder Hard- und Software zum Verkauf oder Tausch mitbringen, so dass die eine oder andere Sammlung vielleicht endlich komplettiert wird.
Das gemütliche Beisammensein bei Musik und der einen oder anderen oberfränkischen Brauereispezialität kommt natürlich auch nicht zu kurz.
Wer übernachten will, der kann das unentgeltlich auf einer eigenen Luftmatratze tun oder sich in der Pension ein Zimmer nehmen.
Das Treffen selbst ist KOSTENLOS, allerdings wird um eine Spende gebeten, um die anfallenden Unkosten zu decken.
An dieser Stelle bedanke ich mich beim CVJM-Münchberg, ohne den es das OFAM nicht geben würde und in dessen Räumen wir 9 Jahre lang unsere Treffen abhalten durften!
Eine Voranmeldung ist nicht erforderlich, aber erwünscht, so dass das eine oder andere noch geplant werden kann.
Wer irgenwelche Neuentwicklungen im Soft- oder Hardwarebereich hat und diese vorstellen möchte, wird ebenfalls gebeten mich vorher zu kontaktieren!
Hoffentlich gehörst auch Du bald zu den Besuchern eines OFAM und wir sehen uns in Münchberg.
ENGLISH VERSION
The 16th OFAM will take place from 2020/09/25 - 2020/09/27 (Friday evening to Sunday noon)!
The OFAM is an annual meeting for the fans of all Atari computers and consoles from 8 to 32 bit, from XL to Falcon with CT60 and from VCS to the Jaguar. It is held in the small upper-franconian village Muenchberg, 40 kms away from the czech-border.
Not only Atarians from Germany, but also from our EU-neighbour states do visit the OFAM on a regular base.
This is a 2 days event, you can arrive on Friday evening and stay until Sunday evening. The Saturday is the only day with an official part, usually there are a lot of Highlights... beside a good program (see the links below), you can play Atari games, via a Video-beamer on a big screen and network your Atari to others. Also there will be the possibility to drink some of the famous local beers and just have fun, or play a match of table-tennis.
Sure everyone can bring hard- and software and buy/sell or swap it.
The meeting itself will be absolutely FREE, but to leave a small gift to exceed the costs would be great!
On this point I would like to thank the YMCA Muenchberg, without them, the OFAM would not exist! Thank you for 9 years of OFAM!
I hope YOU will join the OFAM the next time and we see us there for some great hours of Atari!
If you want a place for sleep, then contact me via email! You can sleep for free on the floor or resident in a vacant room
LINKS / MORE INFORMATION
Anfahrtsbeschreibung! / How to go to the OFAM!
Bilder vom 2.OFAM / Pics from our 2nd meeting
Bilder vom 3. OFAM / Pics from our 3rd meeting
Bilder vom 4. OFAM / Pics from our 4th meeting
Bilder vom 5. OFAM / Pics from our 5th meeting
Bilder vom 6. OFAM / Pics from our 6th meeting
Bilder vom 7. OFAM / Pics from our 7th meeting
Bilder vom 8. OFAM / Pics from our 8th meeting
Bilder vom 9. OFAM / Pics from our 9th meeting
Bilder vom 10. OFAM / Pics from our 10th meeting
Bilder vom 11. OFAM / Pics from our 11th meeting
Bilder vom 12. OFAM / Pics from our 12th meeting
Bilder vom 13. OFAM / Pics from our 13th meeting
Bilder vom 14. OFAM / Pics from our 14th meeting
Video vom Multiplayer Tournament bei unserem 15. OFAM / video of multiplayer tournament at our 15th meeting
Bilder vom 15. OFAM / Pics from our 15th meeting
Programm und News / program and news
RAM-Karten für den Atari Falcon --> schreibt Lynxman auf atari-home.de an / RAM-Cards for the Atari Falcon --> drop Lynxman a line at atari-home.de
---

E-Mail:christian.hellmuth@gmx.de
besucherzaehler-homepage.de
Alle Markennamen und Logos gehören ihrem rechtmäßigen Inhaber und ich übernehme keinerlei Verantwortung für die Links! Alle Bilder auf dieser Homepage stammen von freien Seiten aus dem Internet und werden dort öffentlich zum Download angeboten. Wenn gewünscht werde ich diese natürlich entfernen, bzw. ersetzen!